Where you can find us
Oude Hoogstraat 2–H
In this bustling street we've opened the first Burger Zaken. You can order at the bar and have a seat in our cosy restaurant.
The other restaurant, just 180 staps away, is located at the Oudezijds Voorburgwal 222-D. A busy and cultural canal with a lot of passengers. Sitting inside or outside at the terrace, you can be served with anything you like. We do sell alcohol here, so if you need a burger and a beer, you're at the right spot!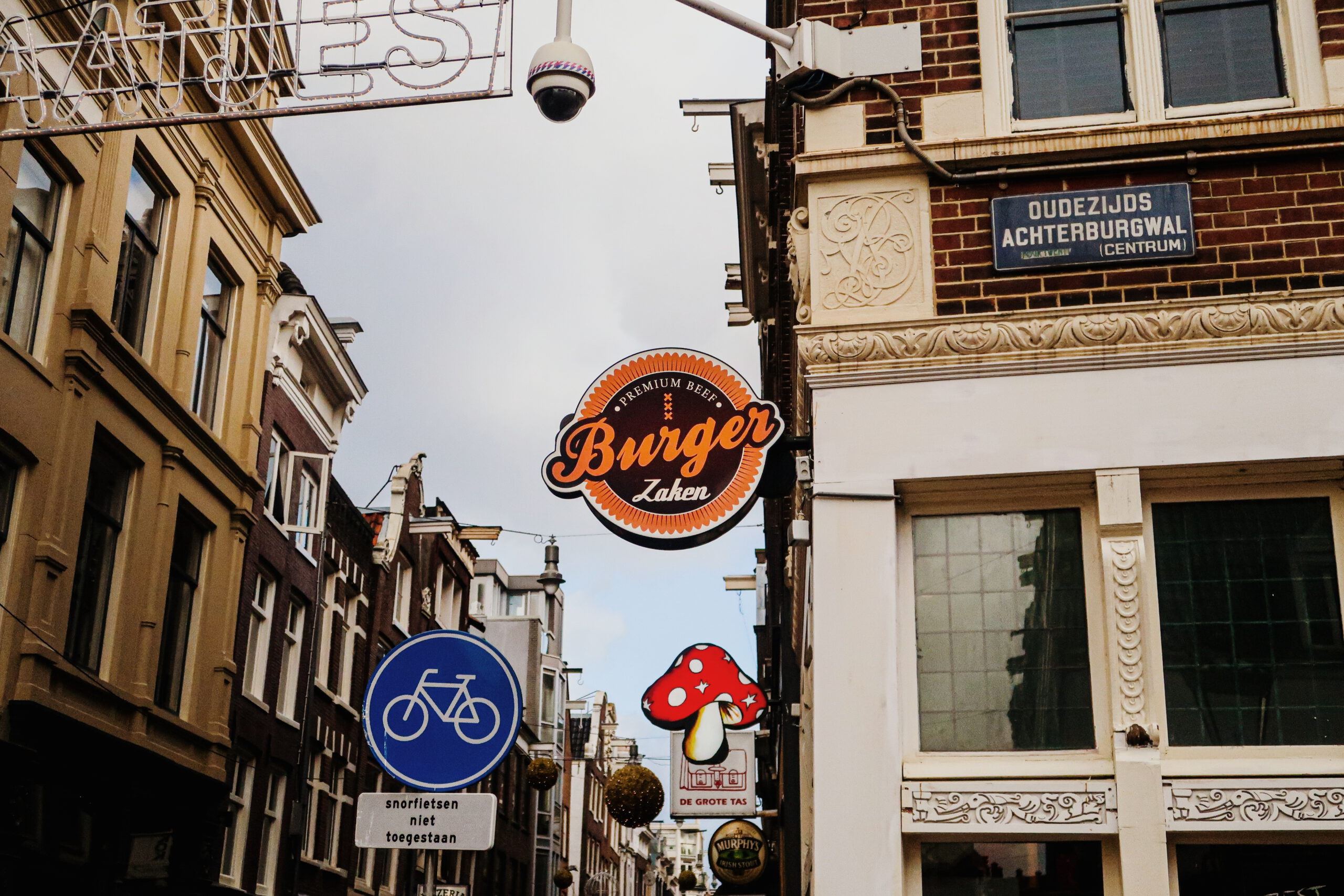 Our mission is to create the best burgers in Amsterdam to your taste and to serve all passing tourists and residents with delicious comfort food in a cosy and intimate atmosphere. The vibe resembles downtown Amsterdam crossed with a country home. Burger Zaken is your place to enjoy great food, whether you're on your own or with good friends.